Matt's Series 1 - RX7
Specifications - series 1 rx7

Year

1979

Make

Mazda RX7

Model

Series 1 Coupe

Configuration

13B Race Extend

Fuel

LPG Gas

Transmission Type

5spd manual

Body kit

Ultima Body kit
Additional Specifications

Powertrain Layout

Front Engine / RWD

Exhaust System

2.5 inch extractors, 2.5 inch exhaust throughout,3 Resonators and a Muffler.

Fuel System

J.R 80 Litre Gas tank (Mounted in back seat), Single Imco gas Converter (plans for a second)

Induction
Cold air Induction kit using Pod Filter.
Wheels
Custom 15inch stockies.
Suspension
Pedders custom lowered suspension.
Accessories
The Usual
Stereo

200watt cd-4800x , Kenwood 140watt 6.5's ,Kenwood 320 watt 7 x 10's , 800 watt Sony 10 (x 2) PPi 1200watt amp (4 Chan) , Sansai 750 watt (4 chan).

Future Plans

Spraying exterior silver with a tinge of purple or yellow pearl. And eventually a turbo setup.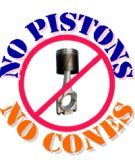 ---

Shed 5/24 Morgan Street, North Geelong