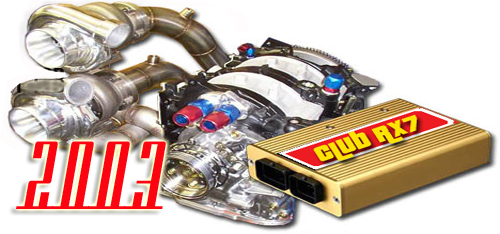 The Geelong Rx7 Club has been in existence for over just 12 months now. Established in 2002.
The common denominator of the club is ownership and/or interest in the rotary engine type cars.
The club is open to all owners of rotary cars and rotary engine enthusiasts, but generally Rx7's.
CLICK ON THE ABOVE GENERATION FOR INFORMATION AND STANDARD SPECIFICATIONS
---
NEW LOGO MADE
Upcoming Rx7 club cruise.... Check forum for details.
---

Webmaster Contact : Matteternity@hotmail.com or mandn@netspeedway.com 05/23/2003 06:57:46 PM